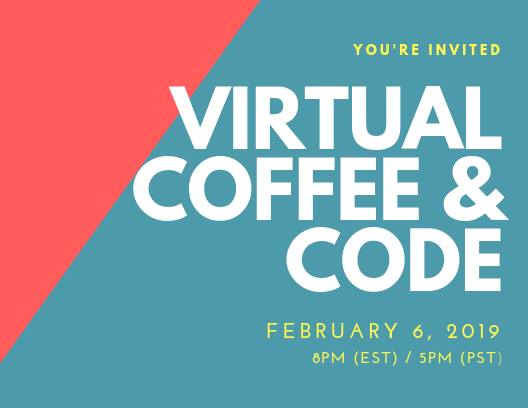 Laura Hasson DevelopHer
Please join us for a very exciting Coffee & Code on Wednesday, February 6th at 8pm EST, as we talk with Lauren Hasson the founder of DevelopHer. Salary negotiation is an essential skill, but negotiating isn't always so easy. Come learn how Lauren tripled her base salary in less than two years and learned to negotiate with confidence. You'll learn actionable steps you can take yourself to not only uncover your true market value, but also negotiate for the salary you deserve. Check out her website at www.developher.com, save the date, and be sure to join us!
Virtual Code & Coffee events are relaxed, informal, and are intended as a way for our community to work and play together while providing each other with ongoing support and feedback. All are welcome regardless of gender or skill level. Meet new people and learn about tech. This meetup is great for active military service members, veterans, spouses, and military families who want to learn about coding.
This C&C event will be recorded