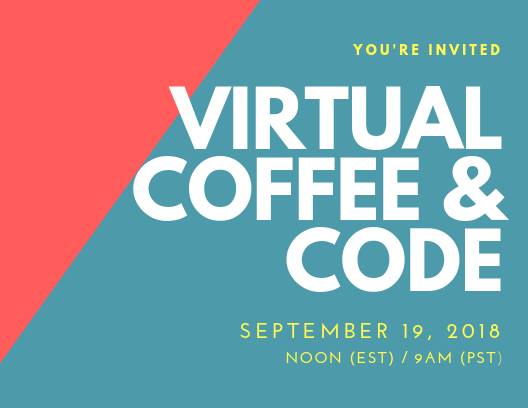 Version Control: A Gentle Introduction!
Join us at Noon(EST)/ 9am(PST) for a very special Coffee & Code on Version Control!
Join us on Wednesday, September 19, to discuss version control! John McIntosh will walk us through GitHub, how to use it, and why it's important!
The link to the online meeting will be posted on the day of the event! We hope you can join us!
(The event will be recorded and posted afterward for those of you who can't make it!)
Link to recorded event: https://www.youtube.com/watch?v=YUMCZOVGH9Q