Location
Join us in Virginia Beach this October for the MilSpouse Coders Hackathon, or join us online.
Projects
Help mitigate obstacles mil-families experience. Clean code NOT necessary. Bring your WIP!
All About the Military
We welcome anyone to take part, regardless of military affiliation, but each team must have military-affiliated members.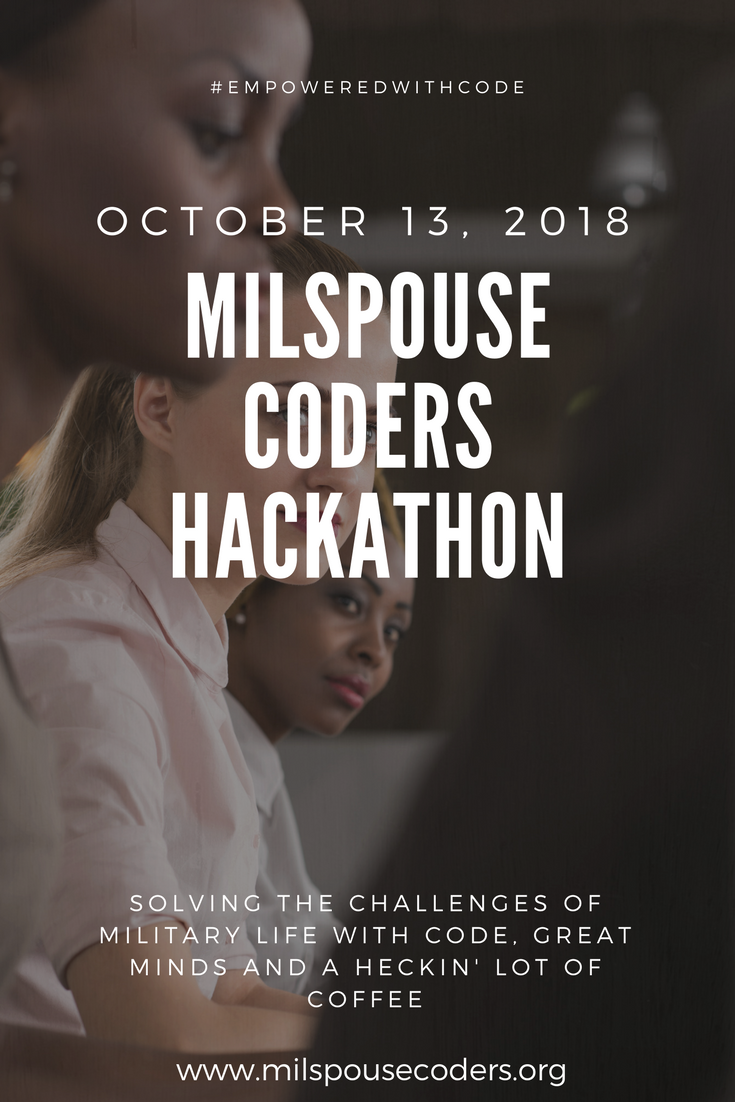 Beginners Welcome
New to coding? No problem! Join a group and offer your non-coding expertise, or join a workshop and learn while you create.
Location
1701 Coworking Space
1701 Baltic Ave
Virginia Beach, VA
Timeframe
The hackathon is a single day, October 13, from 10am until 7pm.